Hotel Info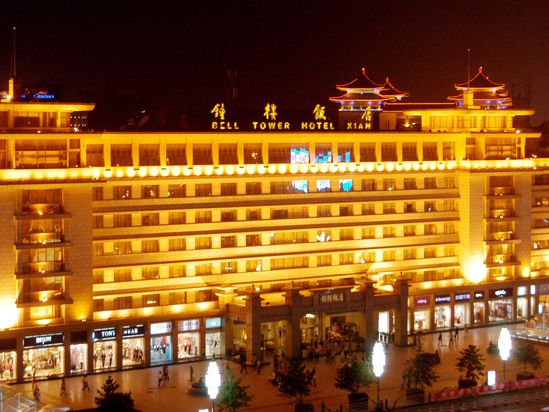 The Bell Tower Hotel (Zhonglou Fandian) lays claim to one of the best locations in Xi'an. Just across from the famed Bell Tower and within easy walking distance of the Xi'an City Walls, plenty of restaurants, food vendors and shops, this is a great place to stay for tourists.

Rooms are spacious, clean and comfortable, offering excellent views from each side.

Both western and traditional Chinese dining is offered at this Xi'an Hotel.

After a busy day guests can relax in the sauna or enjoy a massage in our luxury spa.

This hotel's location makes the Bell Tower Hotel an outstanding choice for visitors wanting to be right in the middle of the action in China's most historic city.